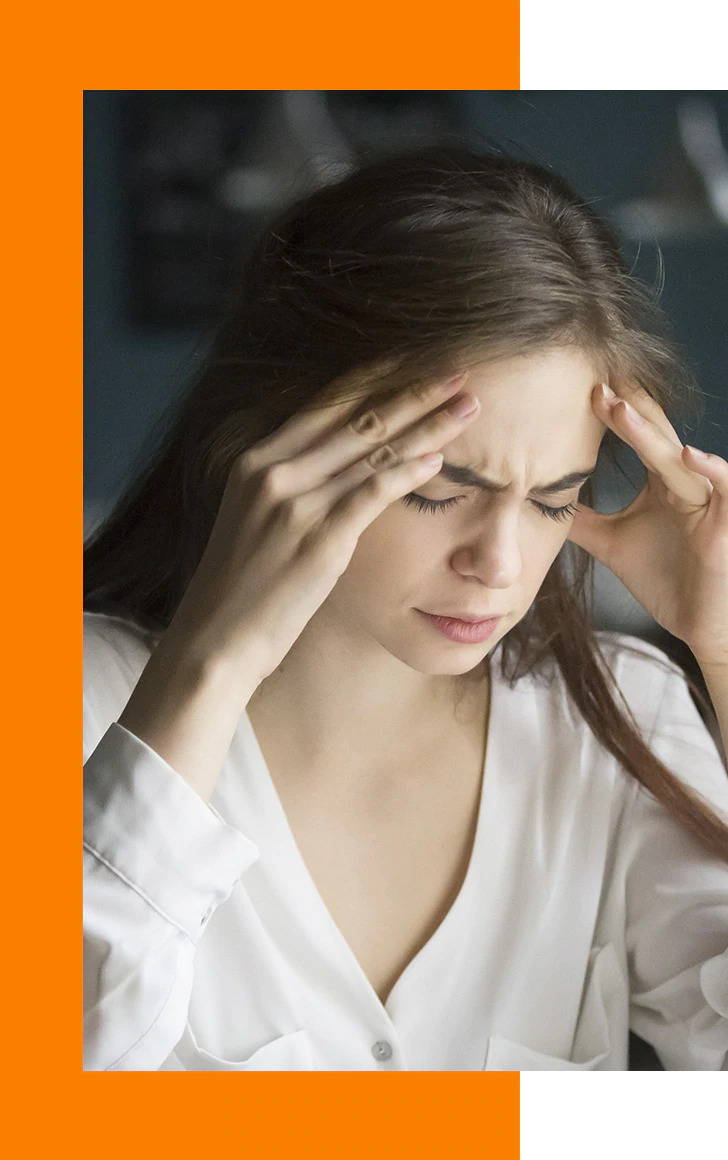 ELIMINATE YOUR STRESS IN 10 MINUTES, GUARANTEED!
Most of us are aware that, stress is a significant factor in today's modern lifestyle. Most of us also know that stress leads to negative feelings and can create several other health issues.
Imagine if there was a way to reduce your stress levels in just 10 minutes each day? I have the answer...
I have collaborated with the top HEALING THROUGH MUSIC composer in the world to create this.
Each "Brain Boost Reset" program is composed from scratch with multiple instruments and IT IS FABULOUS – I believe you will tell me this is one of the most beautiful things you have ever heard (that's what the individuals who tested it for me all said – every single one of them).
Here are the composer's own words about what this is and how it can help you: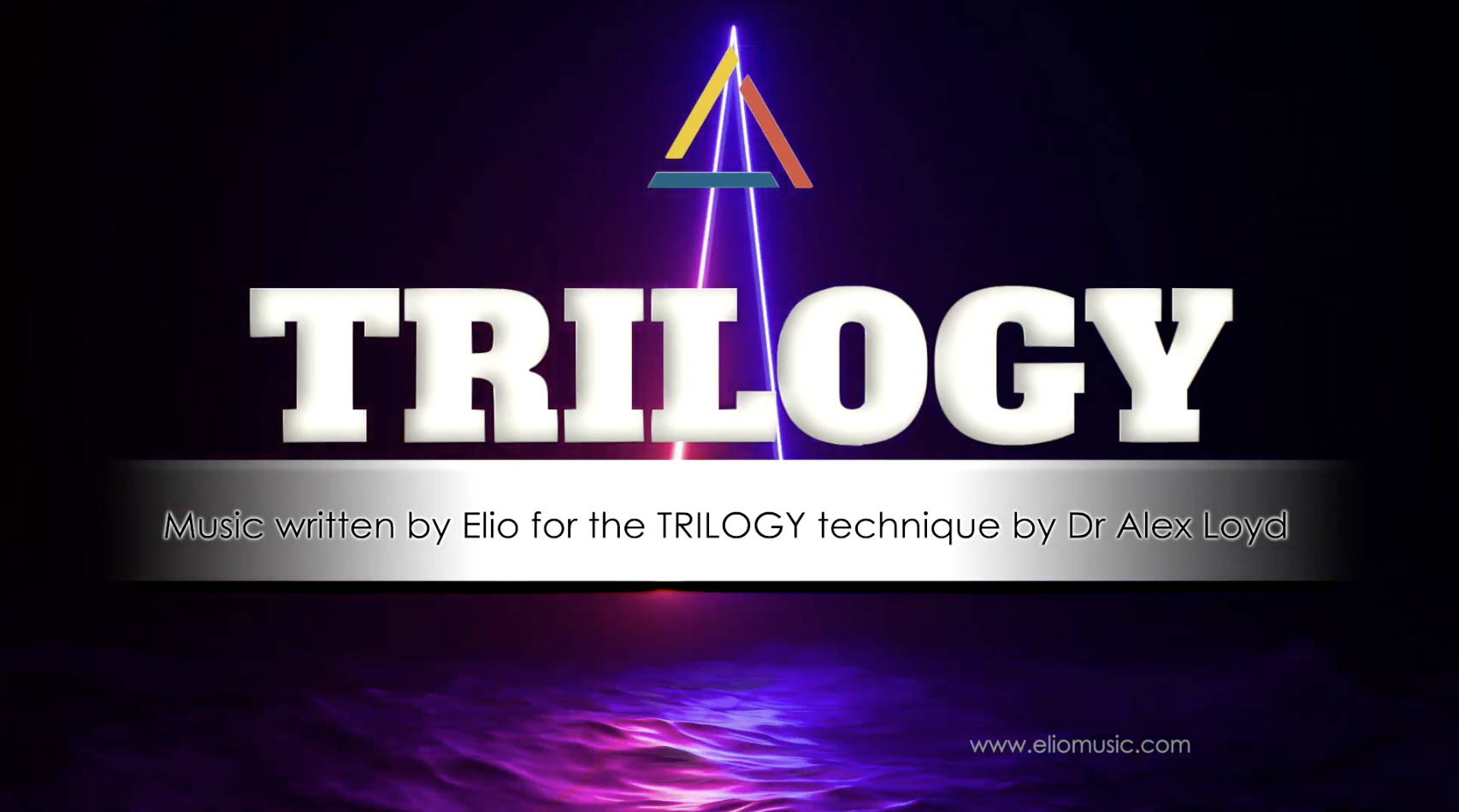 The six divinely inspired and stunning pieces of music have been intentionally written to beats between 60-80 bpm connecting to all six brainwave states for your ultimate healing. The songs and its associated binaural beat are:
😊 Joy - Beta
💚 Goodness - Gamma
💖 Kindness - Alpha
🙏 Trust - Theta
🕊️ Peace - Delta
❤️ Love - 528HZ
Each piece will commence with a 30 second introduction to the Binaural Beat.
This will allow the frequency to. connect and align with your spirit, then it will gently infuse with the music while practicing your daily trilogy Technique process.
✅ What can you experience from listening to the Trilogy music and binaural beats…
The music has been designed to create a good sense of alertness throughout your day.
This can assist in keeping your attention focused, stimulating energy and action with a high level of cognition.
Beta brain waves are important for effective functioning throughout the day, they can lead to stress, anxiety and overthinking.
The music has been designed to assist with increased cognitive flexibility, attention to details and helping memory recall when present in Gamma Brainwave state.
GAMMA waves are associated with bursts of insight and high-level information processing.
The music and melodies have been designed to stimulate and slow your brain waves to a more relaxed state.
Alpha brain state allows access to greater imagination, memory, learning and concentration.
The music has been designed to assist during sleep meditation and light sleep, including REM dream state which are present in Theta Brainwave state.
At this frequency, you are conscious of your surroundings however your body is in deep relaxation.
The music has been designed to create Delta waves while in deep sleep and accessing the unconscious mind.
The Delta frequency is the slowest of the frequencies and is experienced in deep, dreamless sleep and in very deep, transcendental meditation where awareness is fully detached.
The music has been designed to create a deep connection between you and the surrounding universe- soothing your heart, calming the mind, cleansing the spirit, and helping to promote longevity and improved health.
Change your brainstate at the touch of a button
in only 10 minutes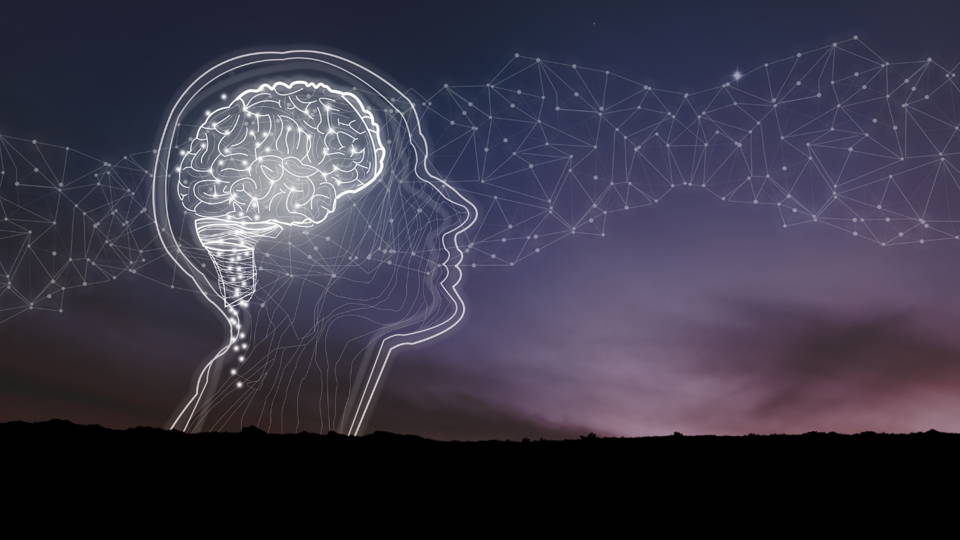 5 Types Of Brain Waves Initiate Stress or Peace Physiologically, ALL THE TIME:
All humans have five different types of electrical patterns or "brain waves". The brain waves can be observed with an EEG (or an "electroencephalograph"). Each brain wave has a purpose and helps serve us in optimal mental functioning.
Our brain's ability to adapt through various life situations to the optimal balanced brain state plays a large role in how successful we are at managing stress, focusing on tasks, and getting a good night's sleep. If one or more of the five types of brain waves is either overproduced and/or under produced in our brain, or during the wrong situation, it can cause problems.
Each serves a purpose to help us deal with various life situations – whether it is to help us process and learn new information or help us calm down after a long stressful day.
5 Brain Waves: Frequencies To Understand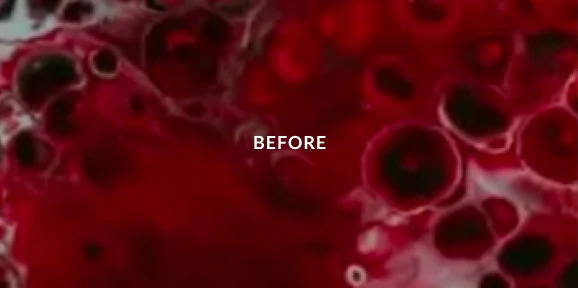 Throughout the day in your waking state, your EEG will display all 5 types of brain waves at the same time. However, one particular brain wave will always be dominant depending on the state of consciousness that you are in.
For example, if you are awake, but have really bad ADHD, you may have more slow wave (alpha and/or theta) activity than beta waves. During sleep usually there are combinations of the slower frequencies, but even gamma has been found to be involved in rapid-eye movement (REM).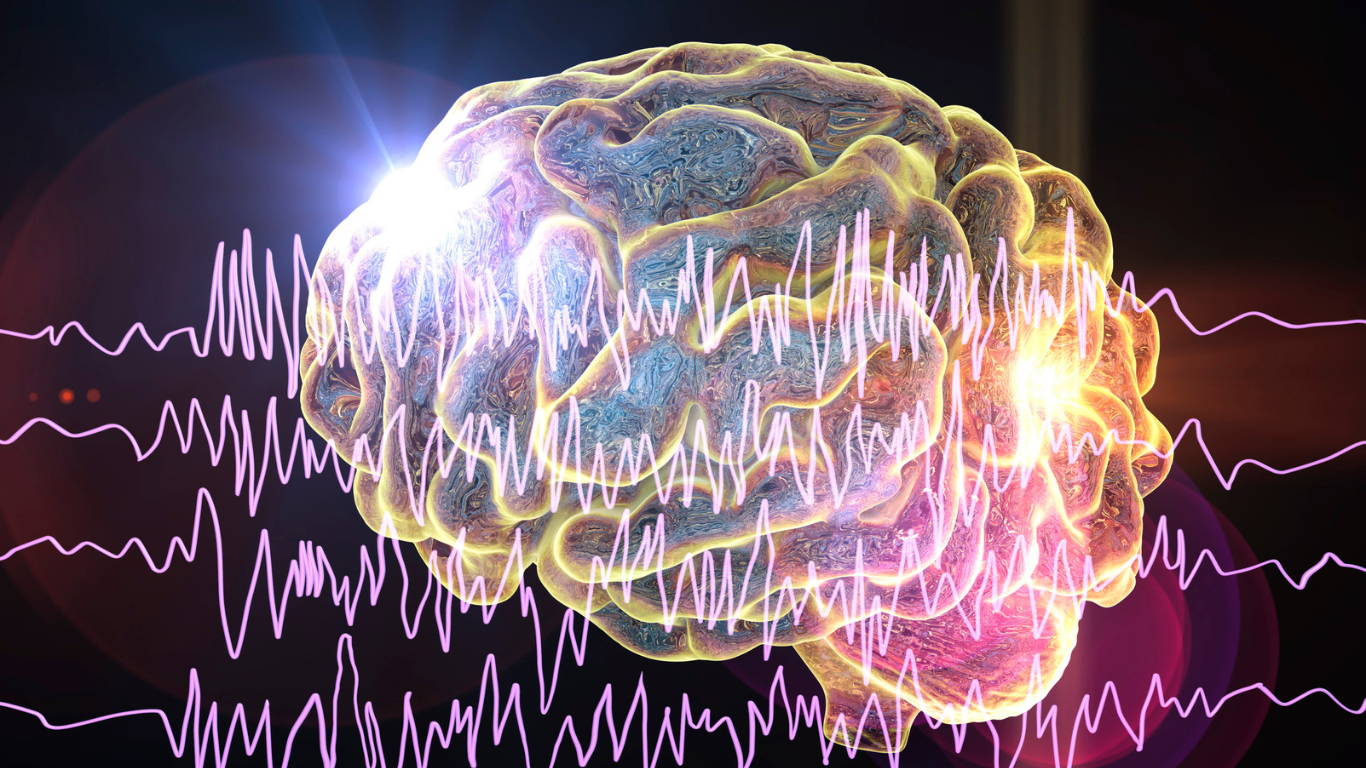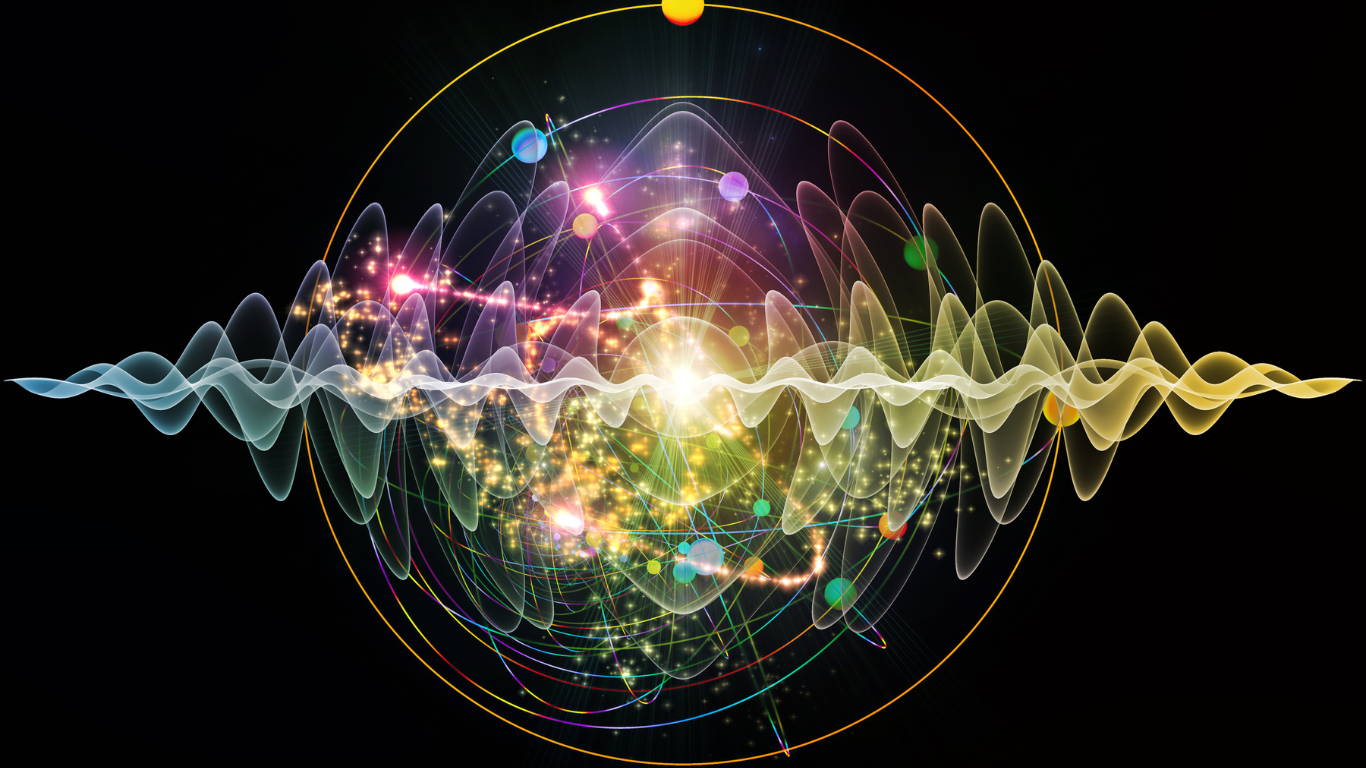 Gamma waves are important for learning, memory and information processing. It is thought that the 40 Hz gamma wave is important for using our senses in regards to perception and are involved in learning new material. Studies have found that I individuals who are mentally challenged and have learning disabilities tend to have lower gamma activity than average.
Frequency range: 40 Hz to 100 Hz (Highest)
Too much: Anxiety, high arousal, stress
Too little: ADHD, depression, learning disabilities
Optimal: 5 Senses, cognition, information processing, learning, perception, REM sleep
Increase gamma waves: Meditation
Beta waves are involved in conscious thought, logical thinking, and tend to have a stimulating affect. Beta is the most common "STRESS" wave as well. Having the right amount of beta waves allows us to focus and complete school or work-based tasks easily.
Having too much beta may lead to us experiencing excessive stress and/or anxiety. The higher beta frequencies are associated with high levels of arousal. When you drink caffeine or have another stimulant, your beta activity will naturally increase.
These are very fast brain waves that most people exhibit throughout the day in order to complete conscious tasks such as: critical thinking, writing, reading, and socialization. Even if you are "doing" Beta type tasks it's critical for the Beta waves to be balanced by "low stress" waves in order to work and create without excessive stress, which will negatively affect many of the typical Beta Wave tasks.
Frequency range: 12 Hz to 40 Hz (High)
Too much: Adrenaline, anxiety, high arousal, inability to relax, stress
Too little: ADHD, daydreaming, depression, poor cognition
Optimal: Conscious focus, memory, problem solving
Increase beta waves: Coffee, energy drinks, various stimulants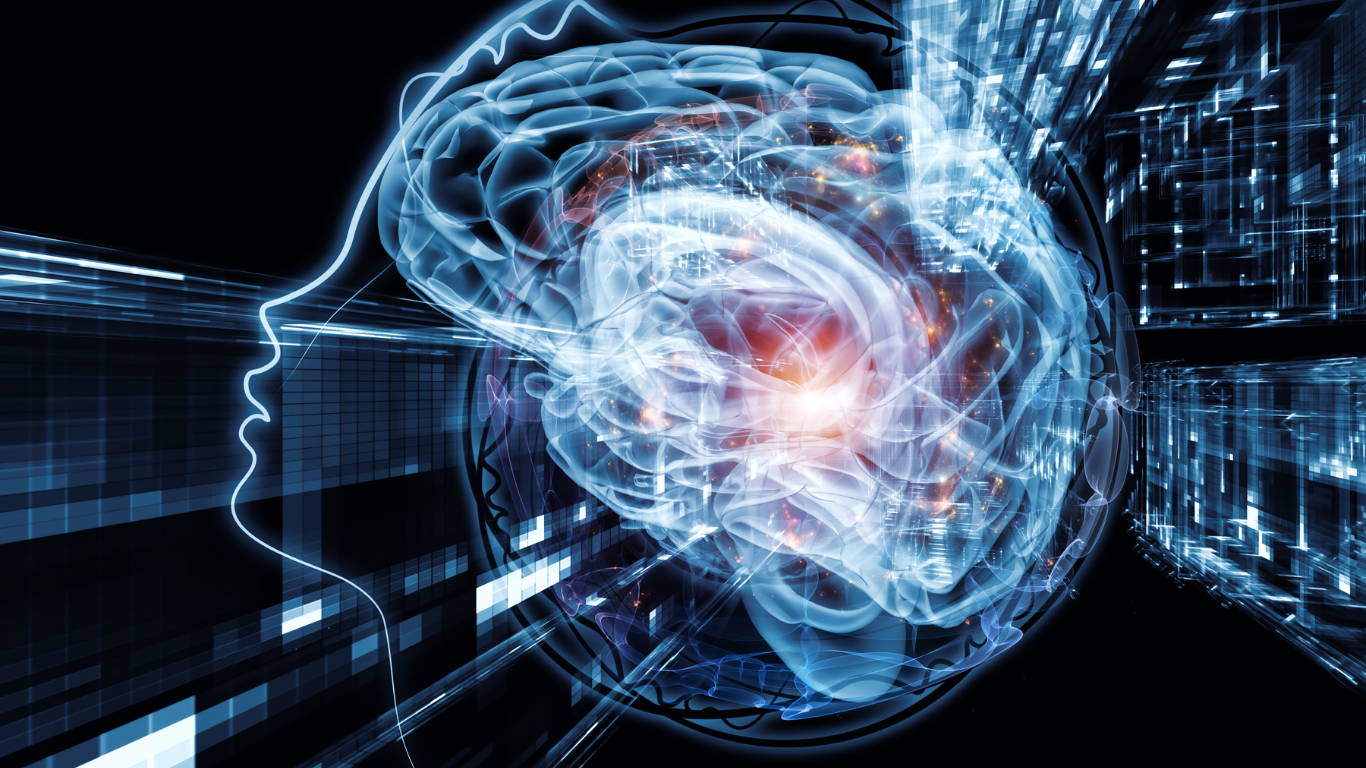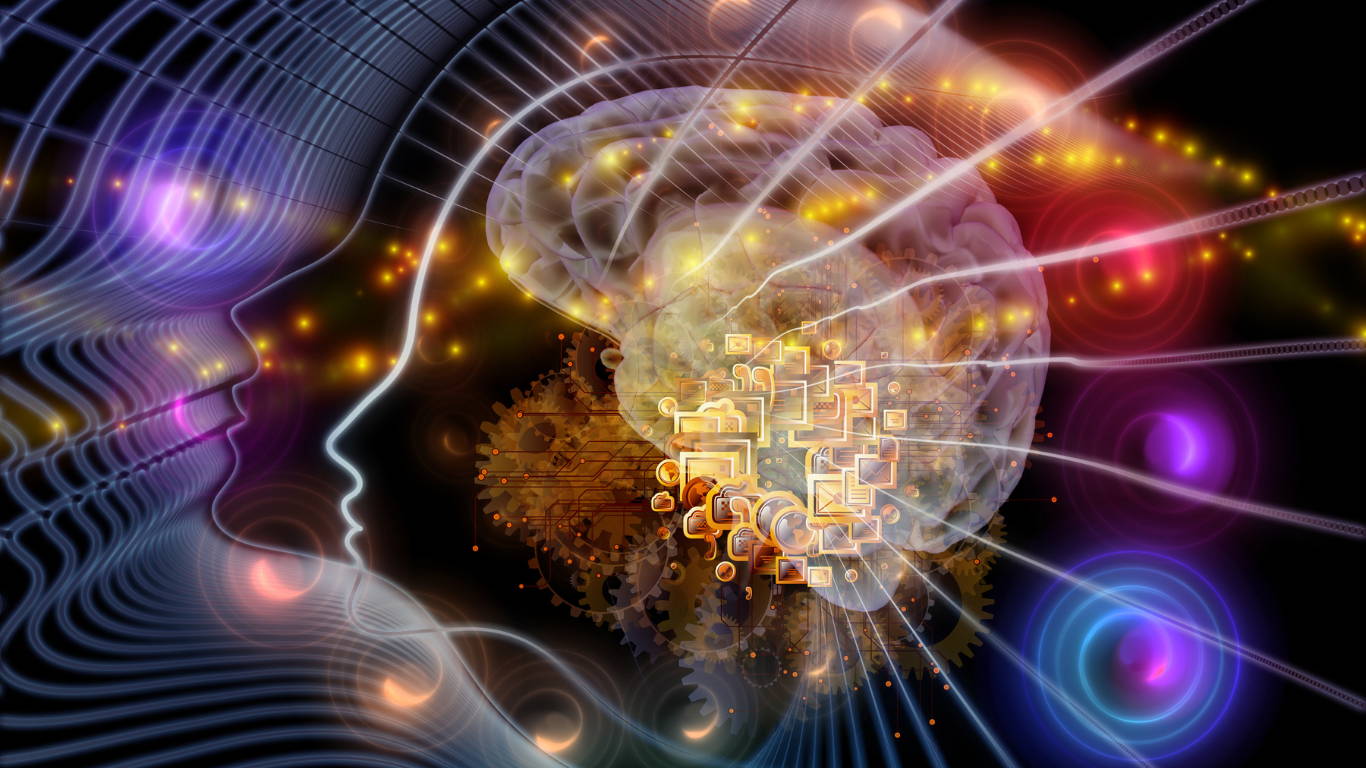 This Brain Wave State bridges the gap between our conscious thinking and subconscious/unconscious mind. In other words, alpha is the frequency range between beta and theta. It helps us calm down when necessary and promotes feelings of deep relaxation. If we become stressed, a phenomenon called "alpha blocking" may occur which involves excessive beta activity and very little alpha.
Essentially the beta waves "block" out the production of alpha because we become too aroused, which invariably means MORE STRESS!
Frequency range: 8 Hz to 12 Hz (Moderate)
Too much: Daydreaming, inability to focus, too relaxed
Too little: Anxiety, high stress, insomnia, OCD
Optimal: Relaxation
Increase alpha waves: Alcohol, marijuana, relaxants, some antidepressants
Theta Waves are typically involved in daydreaming and sleep. Theta waves are connected to us experiencing and feeling deep and raw emotions. Too much theta activity without other waves for "balance", may make people prone to bouts of depression and may make them "highly suggestible" based on the fact that they are in a deeply relaxed, possibly even semi-hypnotic state.
Theta has its benefits of helping improve our intuition, creativity, and makes us feel more natural. It is also involved in restorative sleep. As long as theta isn't produced in excess and stays balanced by other waves during our waking hours, it is a very helpful brain wave state.
Frequency range: 4 Hz to 8 Hz (Slow)
Too much: ADHD, depression, hyperactivity, impulsivity, inattentiveness
Too little: Anxiety, poor emotional awareness, stress
Optimal: Creativity, emotional connection, intuition, relaxation
Increase theta waves: Depressants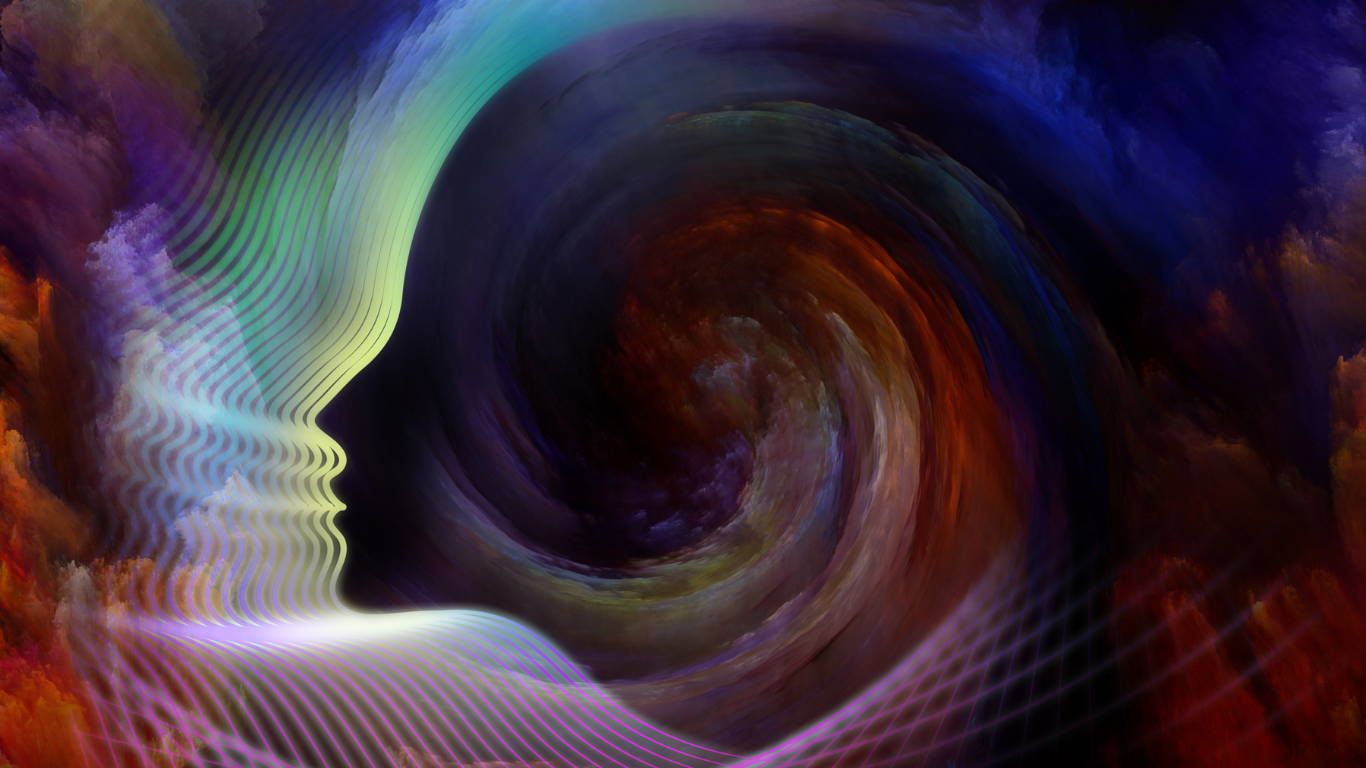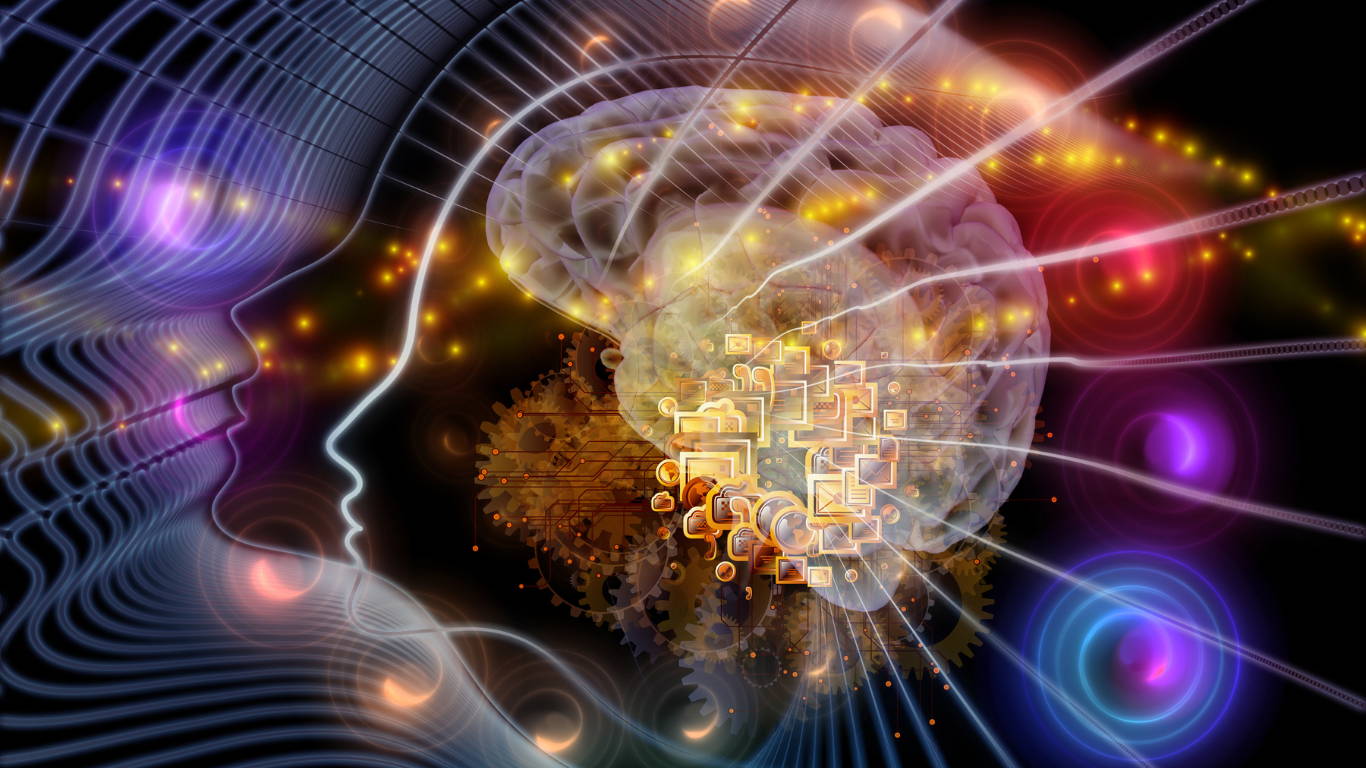 Delta are the slowest recorded brain waves in human beings. They are found most often in infants as well as young children. As we age, we tend to produce less delta even during deep sleep. They are associated with the deepest levels of relaxation and restorative, healing sleep.
They have also been found to be involved in unconscious bodily functions such as regulating heart beat and digestion. Adequate production of delta waves helps us feel completely rejuvenated after we wake up from a good night's sleep. If there is abnormal delta activity, an individual may experience learning disabilities or have difficulties maintaining conscious awareness (such as in cases of brain injuries).

Frequency range: 0 Hz to 4 Hz (Slowest)
Too much: Brain injuries, learning problems, inability to think, severe ADHD
Too little: Inability to rejuvenate body, inability to revitalize the brain, poor sleep
Optimal: Immune system, natural healing, restorative / deep sleep
Increase delta waves: Depressants, sleep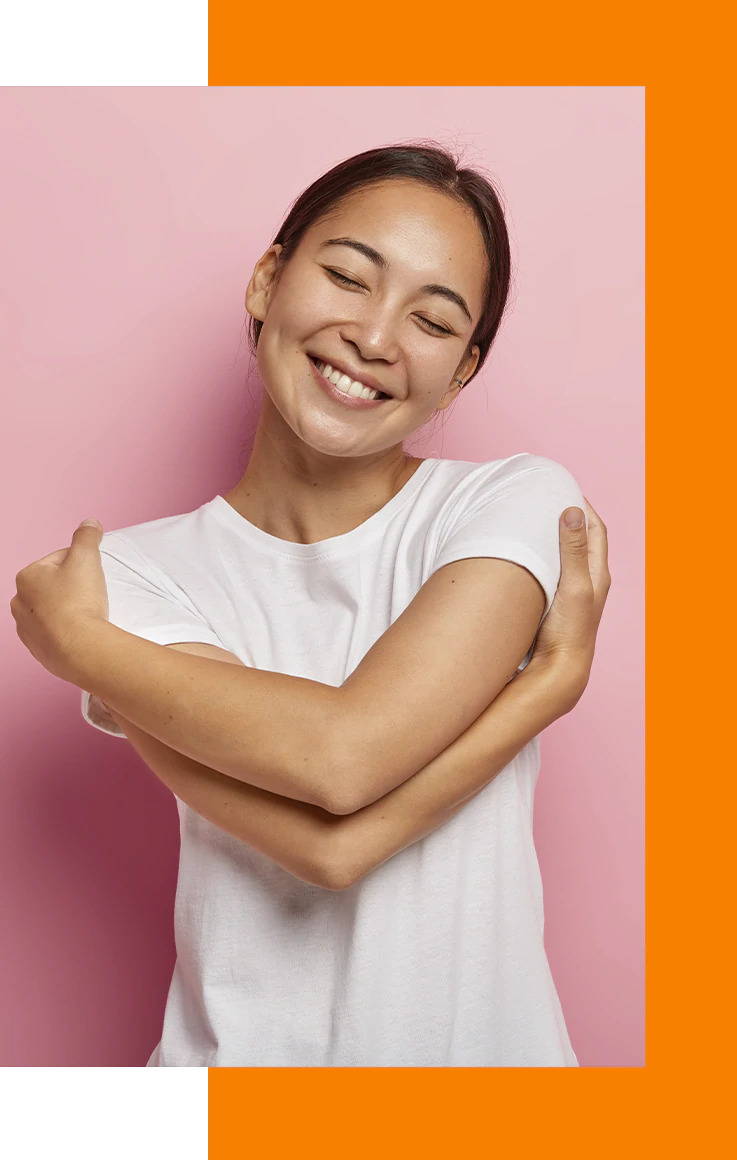 Here's how to get the most out of our BRAIN BOOST RESET (Master Key 3):
Suggested Use: Spend 2 minutes per day on each of the 5 brain states (other than your primary focus brain state, determined by your feelings in your body, emotions, and spiritual heart). Spend 10 minutes to 1 hour per day on your primary desired state, or more as needed (up to 30 minutes of 1 hour can be passive - listening while doing something else).

For the 2 minutes on the other 4 brain states (other than your primary focus brain state) plus love, we recommend doing this daily while NOT doing anything else, in a meditative state.
Use your desired Master Key recording (at least once per day or week) for overall general health, prevention, and maintenance.
Note: There isn't really a "wrong" way to use our Brain Boost Reset program. Be creative, try it all and do what feels best to you, which can change from day to day.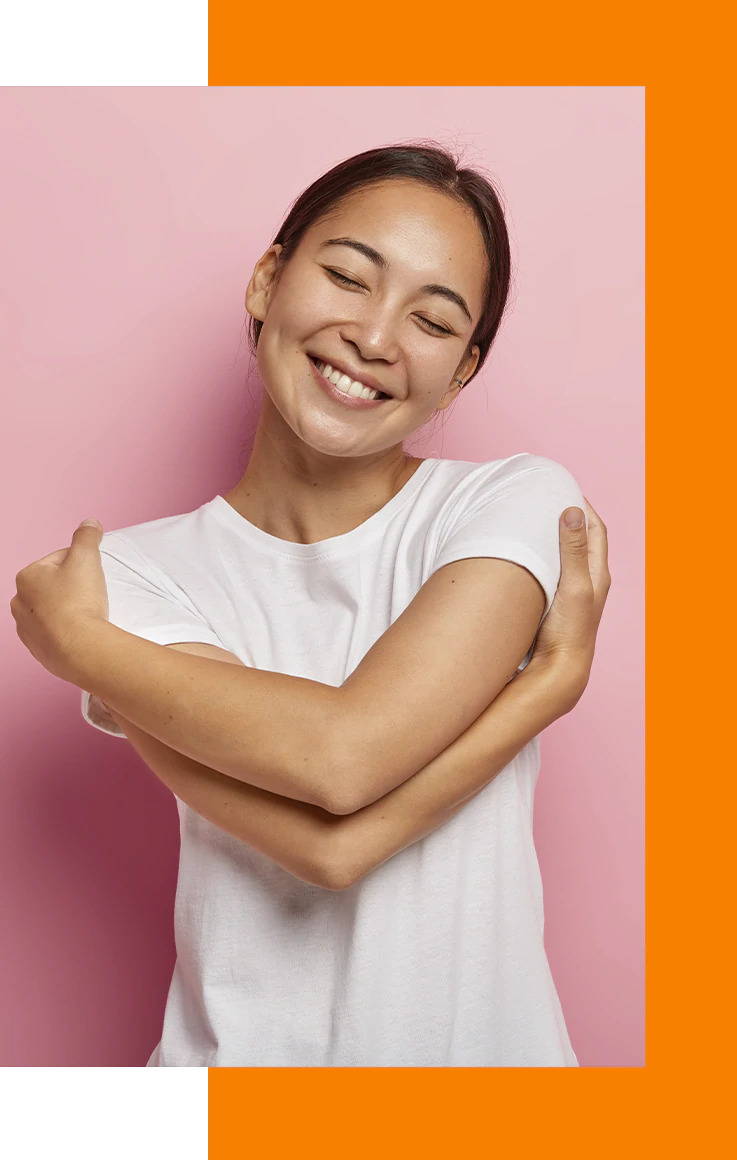 "I keep meaning to say how lovely the music is that you included. I so enjoy it and it even 'plays' for me in my mind sometimes. Thank you for organizing it and thanks to the composer too. Kindest wishes,Annie"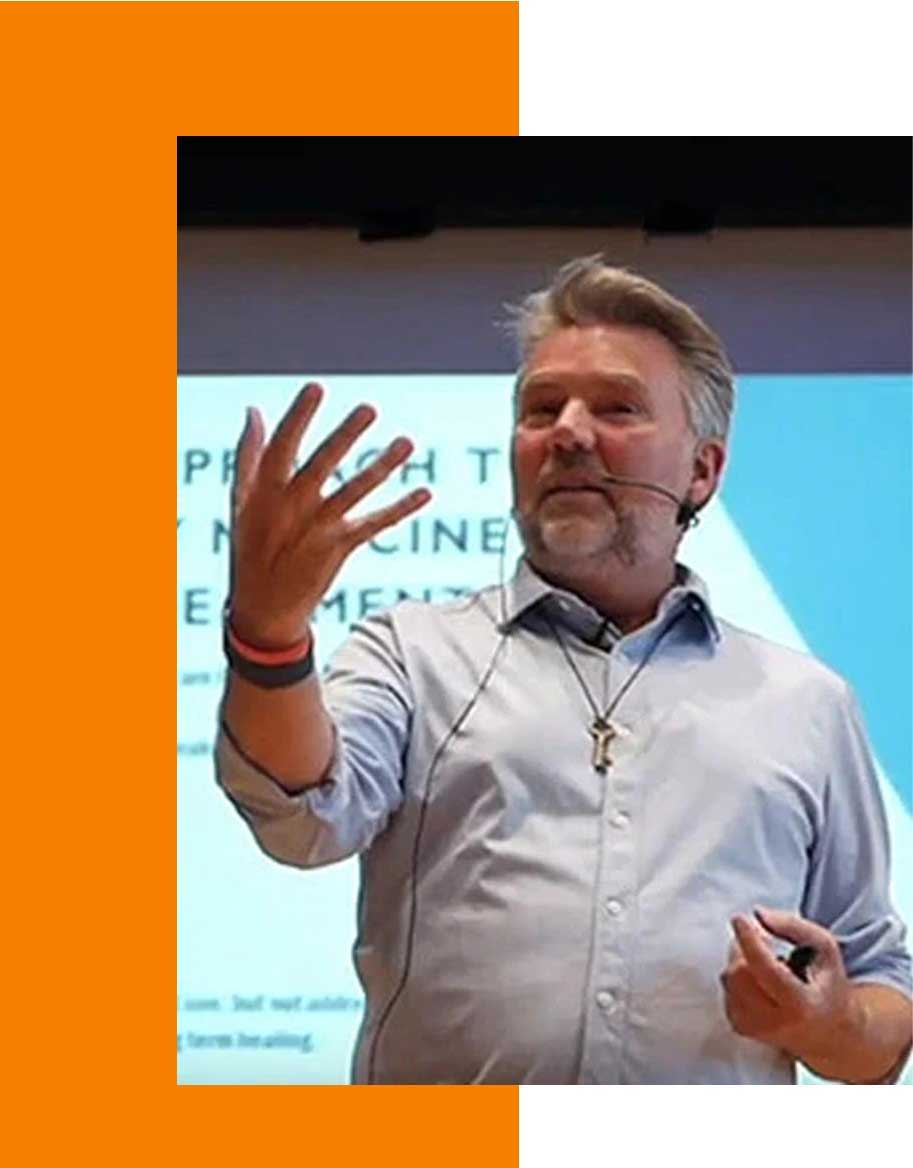 This is my latest STRESS ELIMINATOR:
BRAIN BOOST RESET (Master Key 3)
12 years ago, I released a stress elimination product called "The Master Key," which has been one of our most popular programs. Unlike other products we've created, The Master Key has nothing to do with healing codes or the trilogy. It is the most successful program we have ever done, well into the millions. Rarely does a week go by that I don't hear from someone talking about how The Master Key changed their life, or was "the key" for them, or they don't know where they would be today without it.
Master Key 3 (Brain Boost Reset) is the perfect frequency to "RESET YOU BRAIN" to a NON-STRESS STATE! You will receive over 8 hours of 10 minute, and 1-hour recordings. Simply choose the brain state you desire, put your earbuds in and push play – THAT'S IT – IT REALLY IS "THAT" SIMPLE!!!
Get your Brain Boost Reset (Master Key 3) for only $89
10 MINUTE GUARARANTEED STRESS ELIMINATION!
Best-Selling Author And Founder Of The Revolutionary Healing Codes Technique

Dr. Alexander Loyd, best-selling author and founder of the revolutionary Healing Codes technique, helps people live their happiest, healthiest and most successful lives. With a Ph.D. in psychology and ND in naturopathic medicine, Dr. Alex combines proven psychology, medical science, energy medicine, and spiritual principles to help you reduce stress, identify and heal the root causes of emotional and physical problems, and remove negative beliefs and barriers that hold you back from happiness and success. His techniques and practices have helped people all over the world experience whole life healing in their relationships, jobs, bodies, minds and spirits.
Dr. Alex Loyd stands by his products

If for any reason you don't love your product, just let us know.

Backed By Science & Research

Many of Dr. Loyd's products and research have been peer reviewed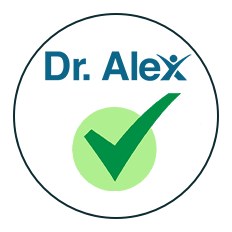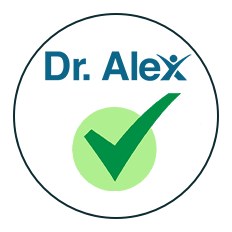 Backed By Science & Research

Many of Dr. Loyd's products and research have been peer reviewed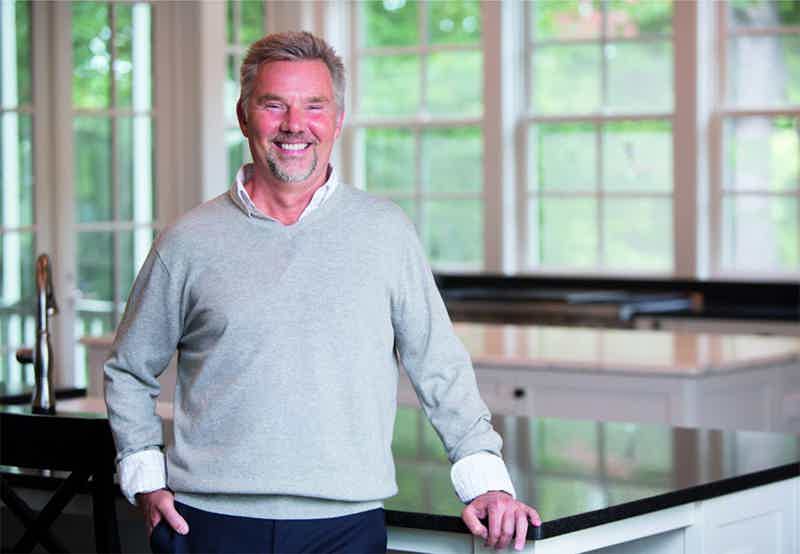 Take Dr. Loyd's
X-Factor Quiz
In my thirty years of counseling experience, I have found that any problem someone can have boils down to one of four areas. This quiz is designed to help you identify which area is affecting you most in just 60 seconds. After that, we'll dive deeper to discover what issue is causing those problems, ultimately helping to fix it in order for you to live your best possible life.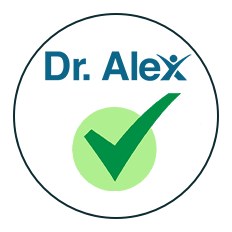 Backed By Science & Research

Many of Dr. Loyd's products and research have been peer reviewed