Dr. Alex has been featured on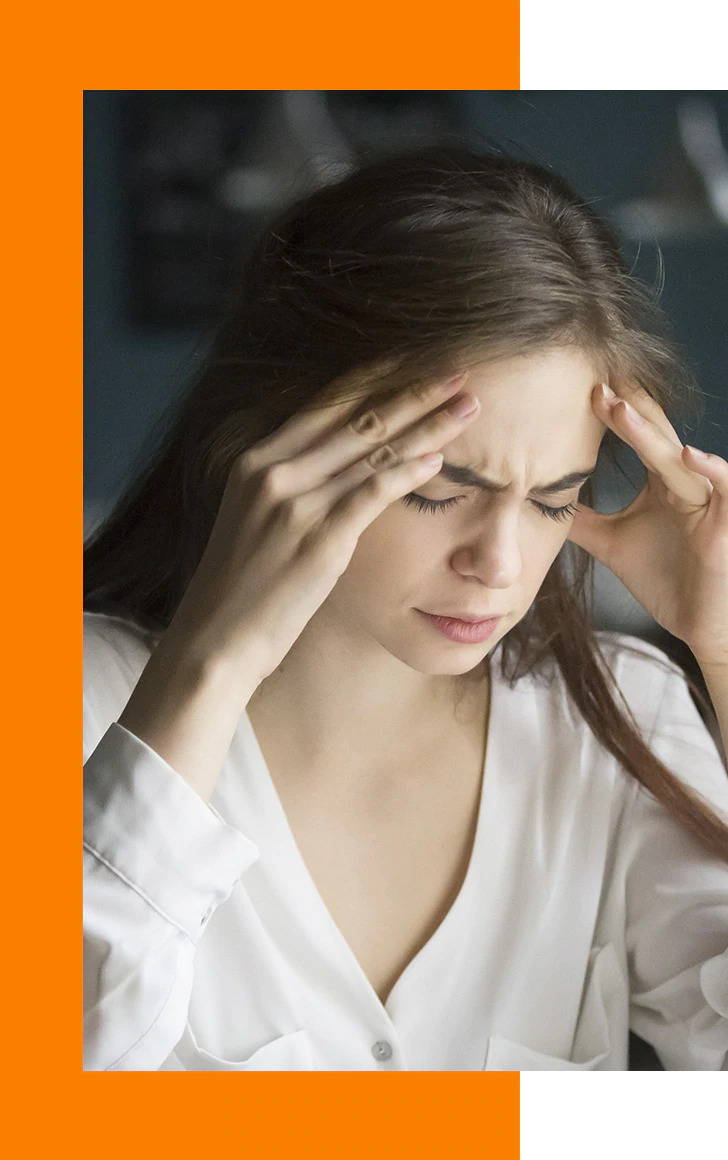 HOW THE BODY'S INTERNAL ENERGY BECOMES UNHEALTHY, AND EVEN DEADLY
It's the ultimate preventive medicine which will correct destructive energy imbalances before overt illnesses ever develop. It affects everything, including:
Depression, anxiety, anger, and all emotional and mental health issues

Brain fog, focus difficulties, headaches, memory problems, and other brain-related issues

Chronic low energy and just feeling "off" some days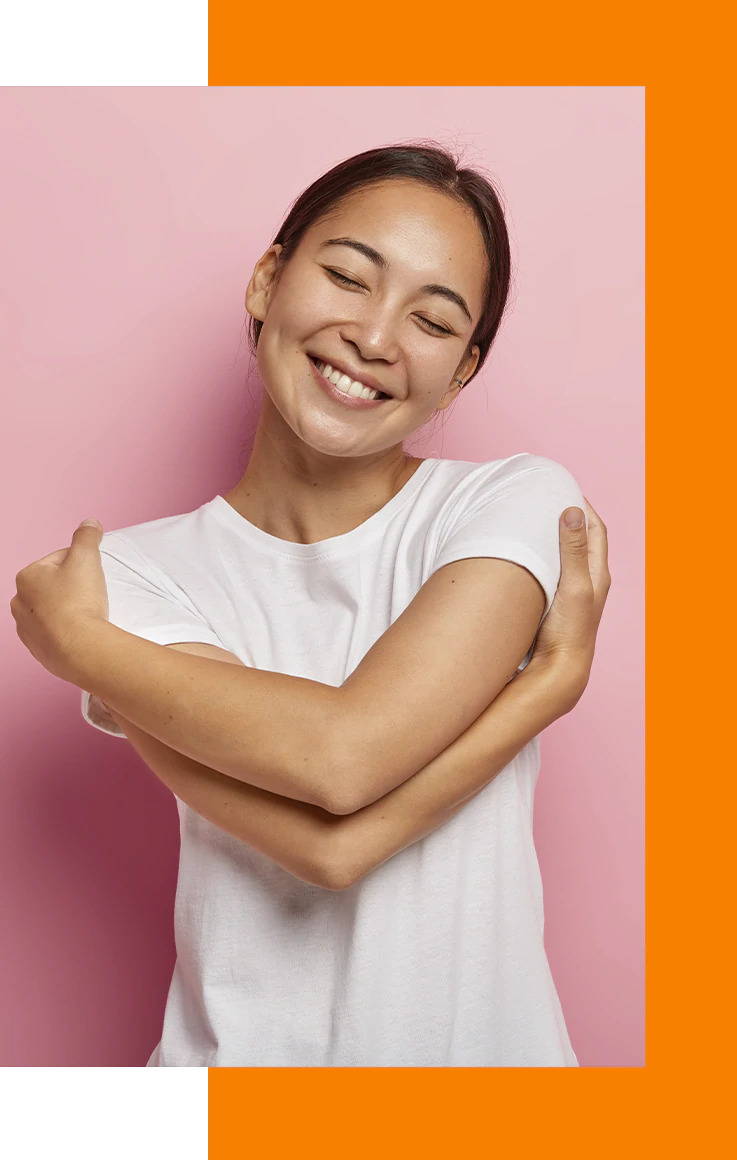 HEAL THE INVISIBLE SYSTEM THAT AFFECTS YOUR ENTIRE BODY
Harvard Medical School psychiatrist Dr. Rick Leskowitz said, the ability to change the energy in your body is the most impressive intervention we've encountered in 25 years of work.
"It alleviates everything from depression and pain to insomnia and arthritis… plus issues with weight, sleep, sex, and countless other mental, emotional, and physical problems… including 100 different conditions listed by medical centers such as the University of California, San Diego Center for Integrative Medicine."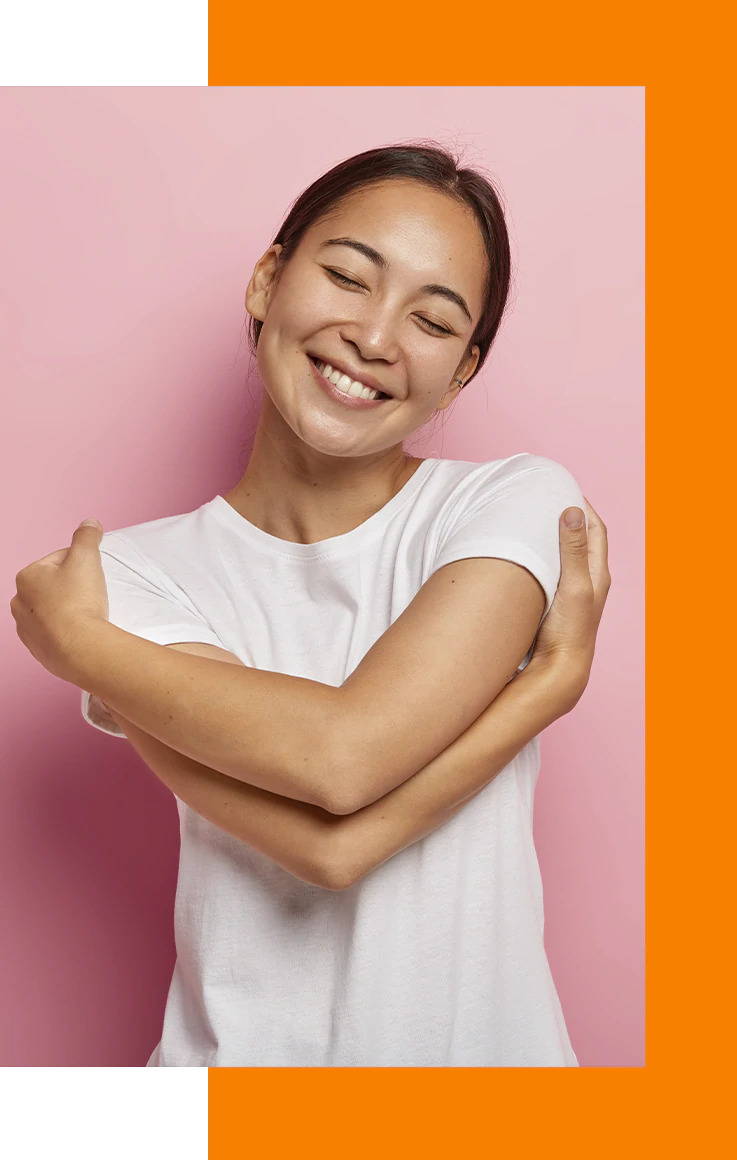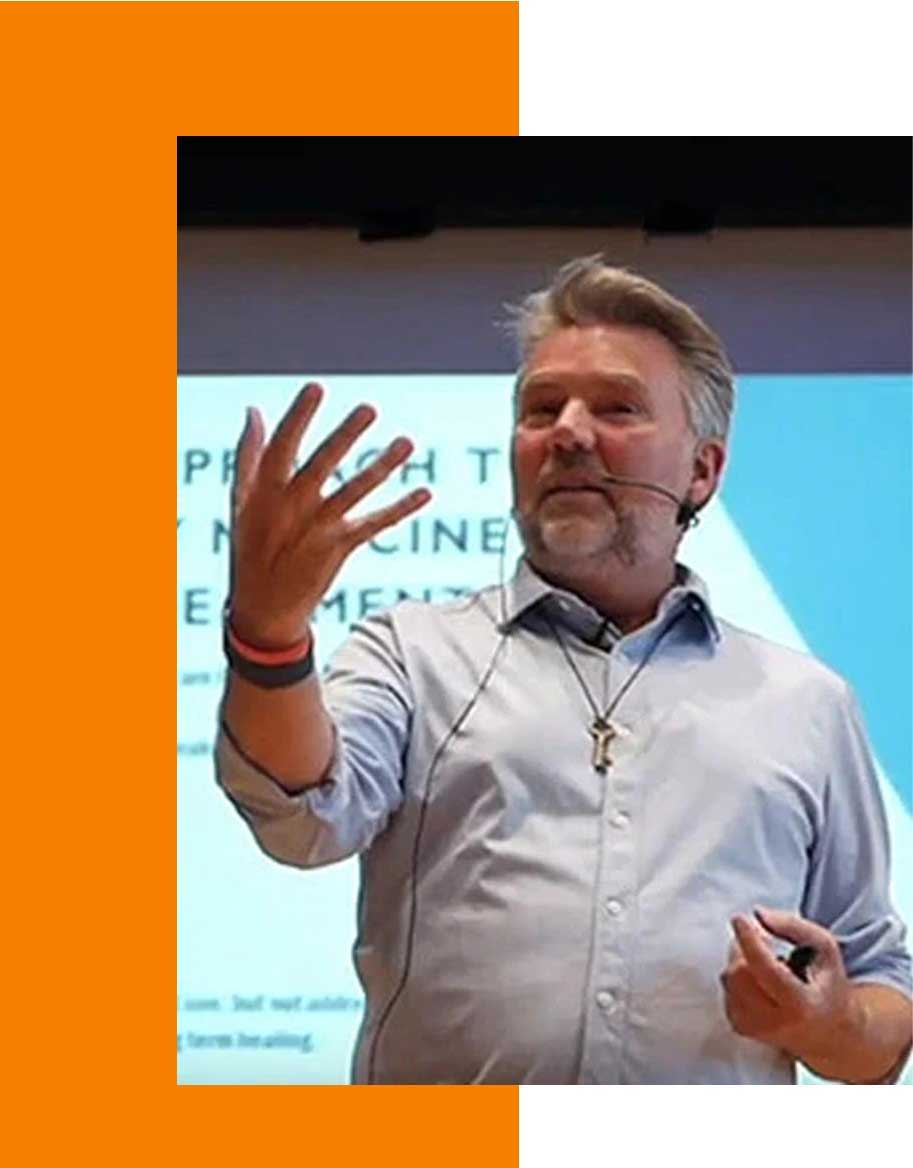 BRINGING YOU THE MOST IMPORTANT HEALTH AND WELLNESS BREAKTHROUGH OF ALL TIME
So I spent years sifting, sorting, classifying, combining, and testing to find the absolute best healing methods ever discovered, and combine them for a "Trilogy Effect" – the true healing of all parts, like a team working together.
Because my research revealed that some energy healing methods worked well for physical health problems, but not for mental problems. Some worked well on mental health problems, but not physical or emotional.
This is clearly why people try one thing after another… looking for WHOLE HEALING… but never experience it.
Since my focus has always been Whole Life Healing, I wanted to develop ONE healing method that worked on all three parts of a human being: body, mind, and emotions.
And it can all be done by you. With just your hands!
THE ONE WAY TO CLEAR THE ENTIRE BODY OF EVEN THE TINIEST HEALTH BLOCKS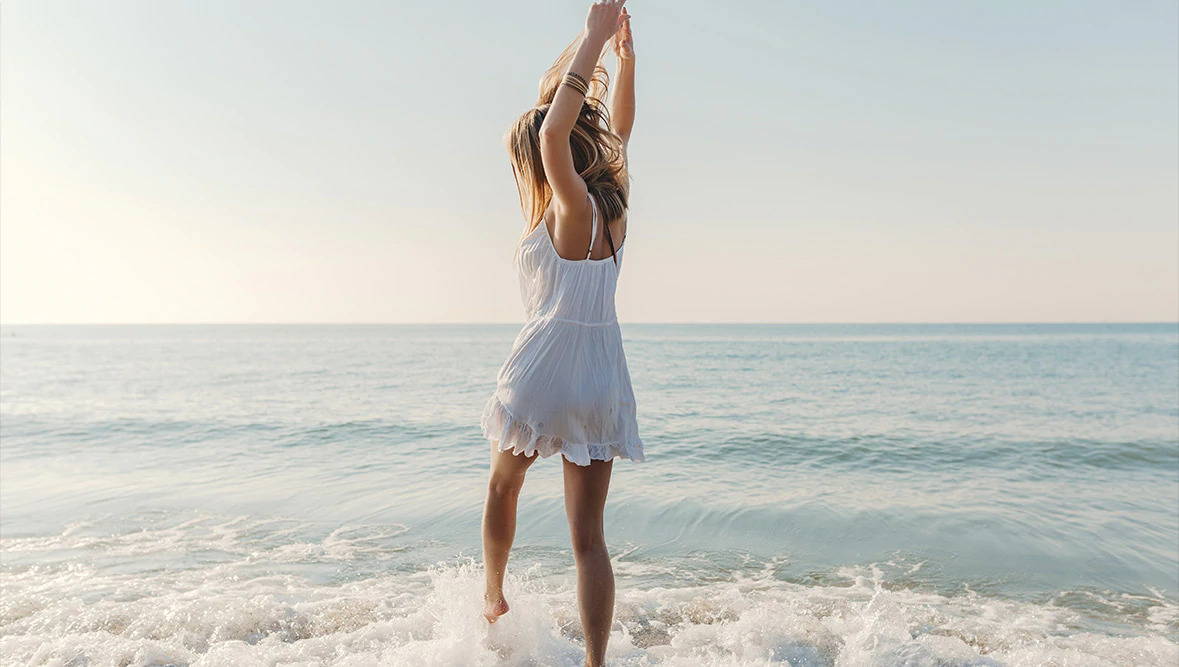 "THE ABILITY TO CLEAR AND RESET YOUR ENTIRE ENERGY SYSTEM IS NOW LITERALLY AT YOUR FINGERTIPS!"
Finally, after 7 years of research, I produced my A+ list of the top 12 healing methods of all time. Only the proven best of the best made it on this list.
I also had to make sure that everyone could do these energy moving techniques using their own hands.
Complete, Custom Healing For Specific Issues, Using The Top 12 Energy Healing Methods Of All Time...
Exhaustive testing produced the sequences that made each of the 12 different healing methods not only work in perfect harmony, but amplify each other, for maximum results. Together you get exponentially more healing power than any one by itself can give you.
For over 3,500 years, Eastern medicine has been tapping into this human energy system to heal.
Now, Harvard Medical School has one of the largest Energy Medicine research programs in the country, and almost every major medical institution in the country has programs that specifically treat this energy system.
REJUVENATE YOUR ENERGY SYSTEM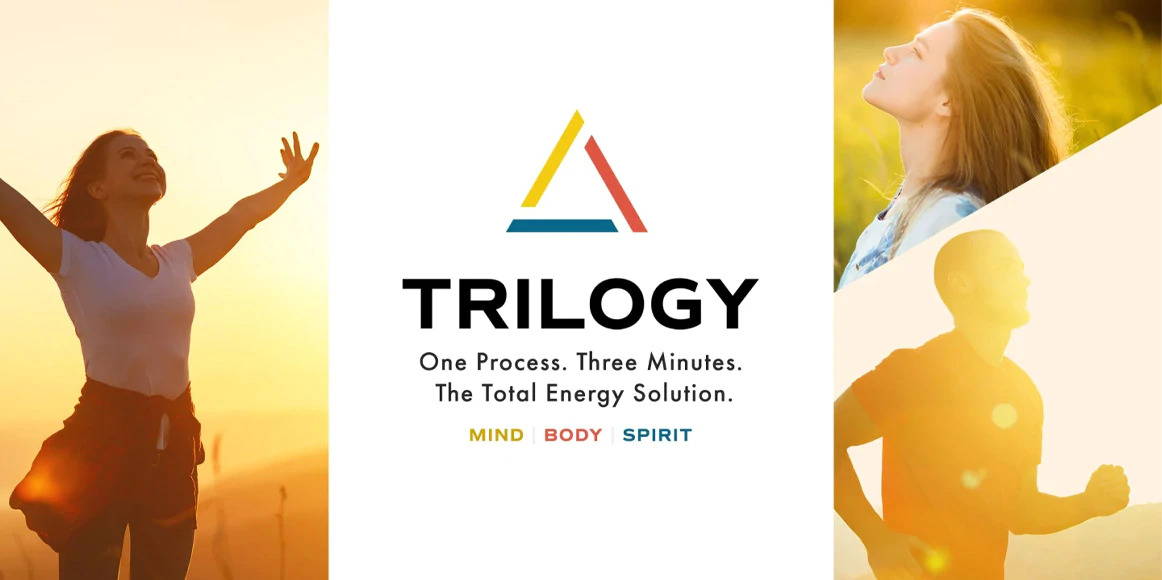 TRILOGY EMOTIONAL WELLBEING: THE BEST HOME STUDY TO HEAL THROUGH ENERGY REJUVENATION
Uses The Top 12 Energy Healing Methods Of All Time

Named for its power to heal and balance the energy that affects all three parts of you: body, mind, and emotions.

Uses an exclusive, patent-pending therapy, and this is the ONLY place you can legally get it.
Receive an all-over-body energy reset, PLUS hundreds of different sequences that are custom coded for specific health conditions using the top 12 healing methods ever discovered.

Instead of paying an acupuncturist… or a reiki practitioner… or any other energy moving therapist $80–$150 to do this for you, you can do it yourself.
SEQUENCES ARE CONSTRUCTED FROM THE 12 ENERGY HEALING METHODS
After testing this new healing method with Stanford Professor Dr. William Teller at his personal testing lab, with a 98% success rate, we now have a way to reduce your unhealthy stress energy to as close to ZERO as possible – thus removing the CAUSE of 95% of all human dysfunction.
The Ability To Clear And Reset Your Entire Energy System Is Now Literally At Your Fingertips!
Chakras are energy centers on the midline along the Governing and Conception vessels, both on front and back of the torso.
When they're open and in harmony with the other energy centers, they can boost our energy, and we feel great. If they're closed and/or not in harmony with the other centers, the energy flow stagnates, becomes toxic, and starts to drain away.
Acupoints are locations on the meridians, where we can access and manipulate the energy flow in the meridians. They can be used by touch to open up, activate and rebalance the meridian flow. There are many acupoints on each meridian, touching the main ones at the beginning and end of each meridian will affect the entire meridian, including the organs, tissues and cells that are connected to that meridian.
The main meridians of the meridian network are two central meridians which function like a storage place for the life energy and provide the meridian network with life energy.
The Governing Vessel is one of the two central meridians, also referred to as the central river of energy. It starts at the end of the tailbone, runs up on the back midline of the body, over the spine and ends at the upper lip. Its main function is to store energy and collect the used energy for storage before it is released from the body.
Together, the Governing Vessel and the Conceptual Vessel form the central river of energy, or "energy highway." It's the main energy river, and the other meridians would be like branches flowing out of the main river.
This river of energy can be good, positive, healthy energy that is flowing abundantly and unobstructed. It gives life to our cells, our organs, our meridians, our systems. If it is negative energy, if it is obstructed or flowing in the wrong direction, it causes a problem, just like the meridians.
The Healing Codes System activates a physical healing mechanism in the body, that is responsible for turning the stress response (also known as fight or flight) on or off. An overactive stress response will eventually make us sick. A pain memory that is triggered sends out a stress signal. That signal turns the stress mechanism on and as a result turns the thrive mechanism down or off. We use the life energy flowing from our fingertips and direct them to four healing centers in the head in a specific order and combination, to stop the stress signal from the painful memory and to remove it, and heal the memory.
Rapid eye movement is a natural and built in physical mechanism to process memories and release stressful thoughts and feelings. We do it all the time in our sleep (known as the REM phase in our sleep). This mechanism is programmed to keep us healthy. When we are awake and think about stressful things, our eyes start to automatically move rapidly by default. We use this mechanism to consciously allow our eyes to move rapidly while thinking of something stressfully in order to release the stressful feelings and thoughts.
This is where we simply acknowledge what we are feeling, thinking and believing, and turn any negative thought into a prayer, asking God to transform our wrong beliefs into healthy beliefs, and to be open and willing to believe the truth about a stressful issue.
The Meridian System is a network of energy pathways through which the life energy (in eastern medicine known as "Chi-energy," flows through our body. This is energy at the quantum level. They form an additional Circulation System (in addition to our blood circulation and lymphatic system). This energy sustains our entire body with life.
The meridian energy flow is a continual circulation, flowing in one direction from one meridian into the other in a specific order, connecting and supplying every organ, tissue and cell with the life energy. As long as this energy flow is uninterrupted, the body can function in an optimal way. This life energy is impacted by feelings, thoughts and beliefs, and their energy is shared throughout the body by this energy circulation system. Stress and the results of stress can disrupt this energy flow, and as a result the meridians can get in overload or blocked, or even reversed (flowing in the wrong direction.)
The life energy flows into our body, through our body and eventually from our body. The quality of the energy as it flows in our body is affected by our feelings, thoughts and beliefs. Stagnation and disruption in the energy flow due to negative energy of stressful feelings, thoughts and beliefs cause at some point physical discomfort, or pain.
We can use our hands to direct the life energy that flows through our body to touch those areas in our body where we feel discomfort, pain. The life energy flows from our hands directly into the areas we touch and cause any stagnated energy to start flowing again, restore balance and relieve the body from the discomfort.
Conception Vessel is the second of the two central meridians, also referred to as the central river of energy. It starts at the bottom of the pubic bone and runs up over the midline of the torso and ends at the lower lip. Its main function is to store used energy before it is released from the body.
Together, the Governing Vessel and the Conceptual Vessel form the central river of energy, or "energy highway." It's the main energy river, and the other meridians would be like branches flowing out of the main river.
This river of energy can be good, positive, healthy energy that is flowing abundantly and unobstructed. It gives life to our cells, our organs, our meridians, our systems. If it is negative energy, if it is obstructed or flowing in the wrong direction, it causes a problem, just like the meridians.
Healing Codes 2 is an extension of healing codes 1 and activates additional healing centers (the brainstem and prefrontal cortex and the Vagus nerve from the central nervous system), in a specific order, while addressing painful memories sending out their unconscious and conscious feelings, thoughts and beliefs, and their impact on the body.
Breathing is another built in physical mechanism affected by our feelings, thoughts and beliefs. Stress causes irregular breathing. We use irregular breathing while addressing the stressful feelings and thoughts, to help the body release the stress-energy and restore its balance.
Releasing Statements is a process of changing the way we feel and think when we are stuck. We cannot simply stop thinking a negative thought and replace it with a positive thought by conscious will. Releasing Statements allow us to process those gradually, until we can honestly and truly release the negative and believe the positive. The series of statements help us to identify what blocks us from releasing our stressful feelings, thoughts and beliefs. We start right there at the blockage and follow the steps. At each step we can pause and use all the healing modalities mentioned above until we can release that blockage and are ready for the next step in the process.
1 YEAR MONEY BACK GUARANTEE
FREE SHIPPING FOR PHYSICAL WORKBOOKS
Trilogy Emotional Wellbeing Is Trusted By Thousands of Customers Worldwide
"I've had migraines for over 20 years, and now they're completely gone. Now that I'm doing Trilogy, I haven't had a migraine in months, and I would usually get at least one per week. I'm telling everyone I know about the Trilogy now, and they are all thanking me. One of them had a tumor shrink significantly, another had acid reflux go away. I don't quite understand why this works so well, but it's the most amazing thing I've ever experienced."
"I am a Licensed Psychologist who also integrates the best complementary techniques I can find. After practicing for 35 years, I've pretty much "seen it all." Like most other therapists, I keep learning new things because nothing works best for everything and every person.
Until Now!
What Dr. Alex has developed is practically the only thing I use now because it works every time, on everyone, for every issue. I never thought I'd see this in my lifetime. My only concern is that it works so well, I might lose all my clients. However the opposite has happened. They're telling everyone they know, so I have more clients than ever, and they're ALL getting better.
I believe they will be teaching Trilogy in medical schools 10 years from now."
"My son, who has extreme ADHD, had a huge meltdown temper tantrum yesterday. When this happens, there's been nothing we can do. We've tried it all. Basically we just have to let him wear himself out.
So I bribed him to do Trilogy one time. It was an absolute MIRACLE!!! After 5 minutes, Jess was calm and happy. Nothing like this has ever happened in his life. He's now asking to do Trilogy once a day. This was well worth the price. Actually, I consider this a very inexpensive miracle."
Start Living A Healthier Life

Bundle Your Trilogy With Other Life-Changing Products & Save!
Best-Selling Author And Founder Of The Revolutionary Healing Codes Technique

Dr. Alexander Loyd, best-selling author and founder of the revolutionary Healing Codes technique, helps people live their happiest, healthiest and most successful lives. With a Ph.D. in psychology and ND in naturopathic medicine, Dr. Alex combines proven psychology, medical science, energy medicine, and spiritual principles to help you reduce stress, identify and heal the root causes of emotional and physical problems, and remove negative beliefs and barriers that hold you back from happiness and success. His techniques and practices have helped people all over the world experience whole life healing in their relationships, jobs, bodies, minds and spirits.
Dr. Alex Loyd stands by his products

If for any reason you don't love your product, just let us know.

Backed By Science & Research

Many of Dr. Loyd's products and research have been peer reviewed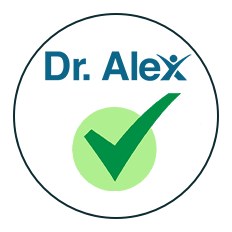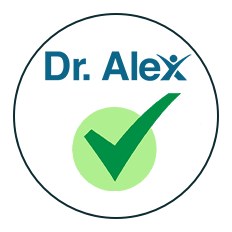 Backed By Science & Research

Many of Dr. Loyd's products and research have been peer reviewed
Real People. Real Results. Hear From Dr. Loyd's Raving Fans

Trilogy
Wonderful have been doing the healing codes for some years but this is clearing out so quickly...I would suggest that you let people know of the Herxheimer that it can cause so they know it is just a passing cleansing...God bless Çecelia
Results are fast!
I have noticed that the results are coming much faster after you implemented the Trilogy code. The Trilogy code seems to go deeper, and the whole process is more relaxing. It feels like it is hitting all the areas, compared to just doing the codes. I absolutely believe doing the Trilogy is much better than just using the code alone.
Great!
It was a great session. And I am indeed experiencing results from the Healing Code. The Trilogy was so helpful to me. Somehow it decreased my anxiety about the time I needed to spend with the Code. By the time I completed The Trilogy I was relaxed and ready to do the Code. My resistance to doing the Code was completely gone. Please thank Dr. Loyd for me.
It works!
After I started using the Trilogy Method I couldn't believe how my perception of past experiences had changed. Old triggers no longer bothered me. I also notice that some very old physical issues were greatly improved and some gone completely. Another bonus is relationships just seem to flow easier. My creativity and motivation have been through the roof as well. I use and am certified in many of Dr. Loyd's methods and I have to say Trilogy is probably one of the most powerful. It works fast (at just 3 minutes) and is really easy. I highly recommend using it often.
Changed my life!
The Healing Codes really did help with my relationship with my mother. I feel a really deep healing over the years using that. But, when I went through the Mother Source Code with Trilogy, I noticed some weird changes. I felt so calm and at ease and more loving. It was the strangest thing. It was so subtle, yet powerful that it was noticeable to me. I hadn't felt that with just doing The Healing Codes. I did feel better from that, but this kind of brought some closure. I was so happy to have that. We don't know how much time we have left with our parents. It was a big help to me to bring that healing. Thank you.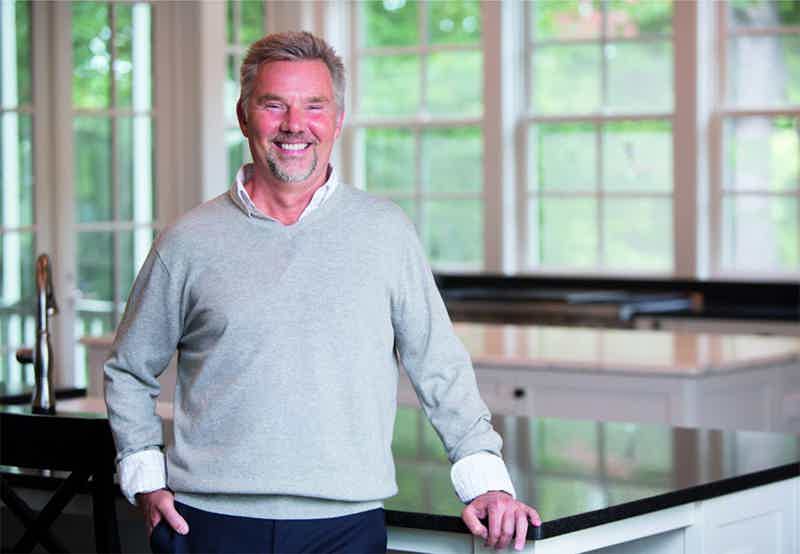 Take Dr. Loyd's
X-Factor Quiz
In my thirty years of counseling experience, I have found that any problem someone can have boils down to one of four areas. This quiz is designed to help you identify which area is affecting you most in just 60 seconds. After that, we'll dive deeper to discover what issue is causing those problems, ultimately helping to fix it in order for you to live your best possible life.